Transforming Your Employment Experience
Leave payroll to us
Leverage the benefit of working with payroll experts
PF / ESIC Registration:
Filling Monthly returns with EPF & ESIC.
Preparation &Maintenance of statutory registration.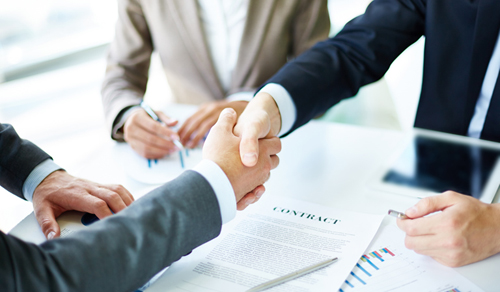 A new venture's success heavily depends on these two variables. If hiring the right team is one of the key pillars of your business, then having a good system in place that helps you manage the team efficiently is another.
By having a payroll process in place, you are essentially automating a few of those micro administrative tasks so that you have the mental bandwidth to focus on the macro.
Here good and strong payroll system comes into picture.
We are professional payroll managers and we offer the following services under this head.
Salary structure with a view to minimize tax burden on the employee & maximize their take home salary. Receiving data from our client processing the same at our fully automated payroll management system.
While Managing the payroll for our client are consider monthly components / salary structure viz., Basic salary , dearness allowance & special allowances & deduction such a statutory deduction including contribution to EPF, ESIC Professional tax, TDS ,Labor welfare fund & others. Voluntary deduction & annual components like incentives, Bonus, Leaves, Annual Encashment & Medical Benefits etc.related to each employee of the company.
• Preparation of salary structure.
• Salary / wages register and other as per the statutory requirements by rule / law/ Act etc.
• Maintaining attendance record, leave record & other as per the statutory requirement by rules/law / Act etc.
• Providing monthly salary slips.
• Calculation of overtime / special incentives, bonus, leave encashment.
• Preparing department wise location / state/ centre wise salary sheet.
• Providing data for EPF, ESI Professional tax, Labor welfare fund compliance.
• Filing of periodical returns as may be required under PF / ESI Act / Rule Professional tax.
• Providing data for full & final settlements of due to retiring / leaving employee.
• Forecast income tax is calculation the thereon for the purpose of deduction every month.
• DS Statement & Individual tax calculations.
We take care of your payroll compliance obligations such as the Provident Fund (PF), Employee State Insurance (ESI), Professional Tax (PT) and Labor Welfare Fund (LWF).
Our operational specialists are also industry experts who understand all the intricacies involved in the full and final settlement process. We manage everything from:
• Calculating payable days
• Leave encashment days/Notice period
• Recovery
• Investment proofs and reimbursement claims during final settlements
• Other payments/deductions
• Consolidated reports on net payable/recoverable, final tax workings, journal voucher etc.
Processing Monthly Salaries,
Reimbursements and Arrears
Simply send us the variable monthly particulars and we'll take care of everything:
•Process your payroll based on the latest legislative updates
•Process investment declarations of your new joiners and updating it on your HR system
•Provide you with consolidated reports
•Validate reimbursement claims and integrate these payroll data
Our experts also ensure day-to-day maintenance of your arrear registers and maintain consolidated arrear computation reports for assistance during audits.